Big South Fork National River and Recreation Area - 2012 Spring Field Trip
Tennessee & Kentucky
April 21, 2012
Trip Leader: Todd Knoedler
---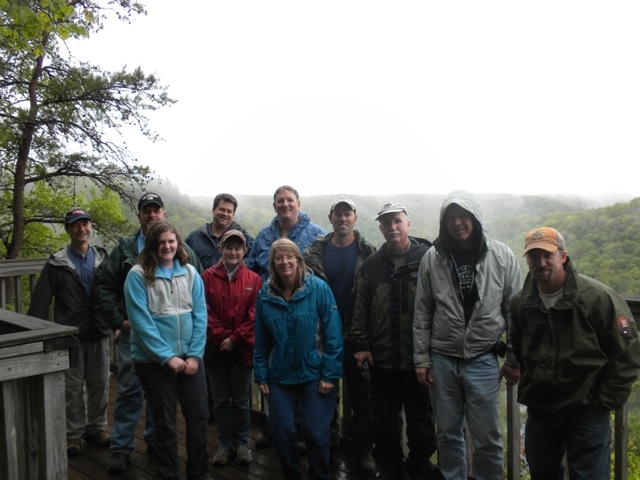 ---
Eight people left Knoxville on a rain predicted Saturday morning to Big South Fork National River and Recreation Area in Oneida, Tennessee. At park headquarters in Bandy Creek, members met National Park Service (NPS) geologist and field trip leader Todd Knoedler, temporary NPS employee and ETGS member Chad Harrold, and NPS historian Tom Des Jean.
In heaquarters basement, park historian Tom Des Jean exhibited a large display of rocks and fossils found in the Big South Fork. Included in the display were samples of crude oil collected from some of the original oil wells at Big South Fork.
Photos by Bob Gelinas.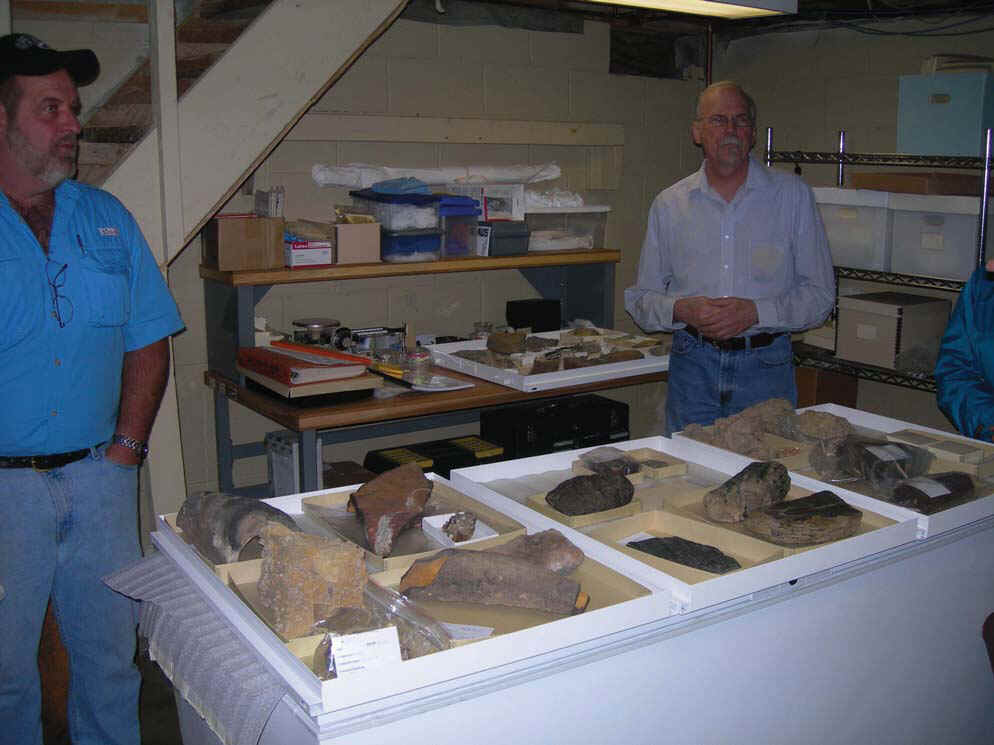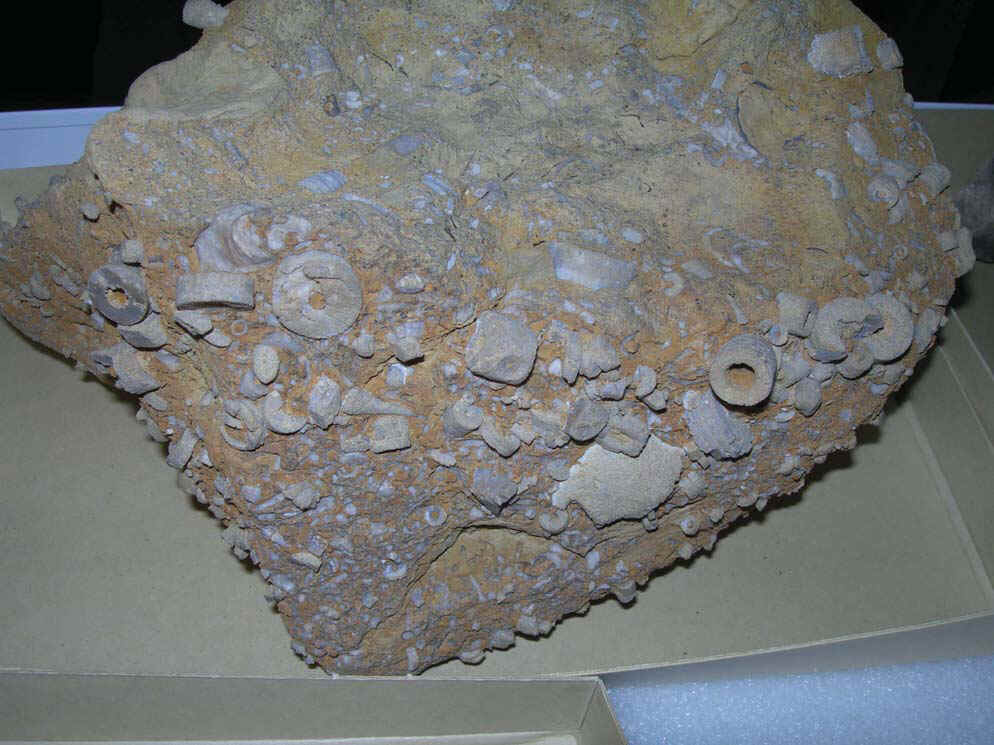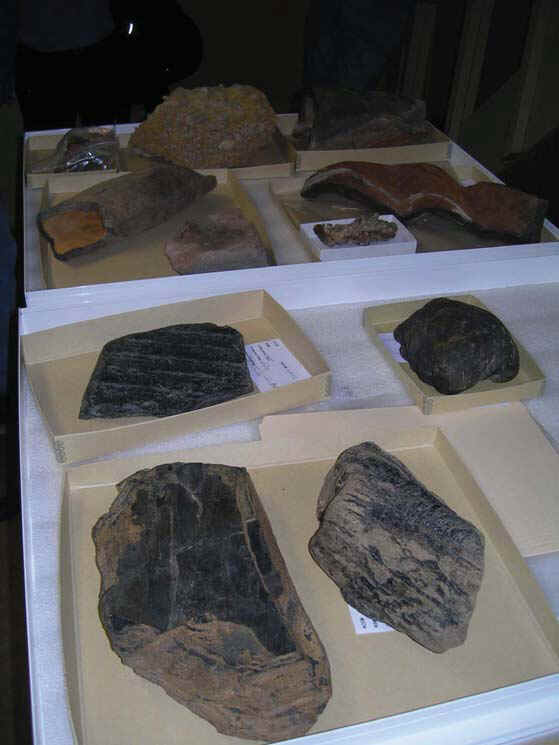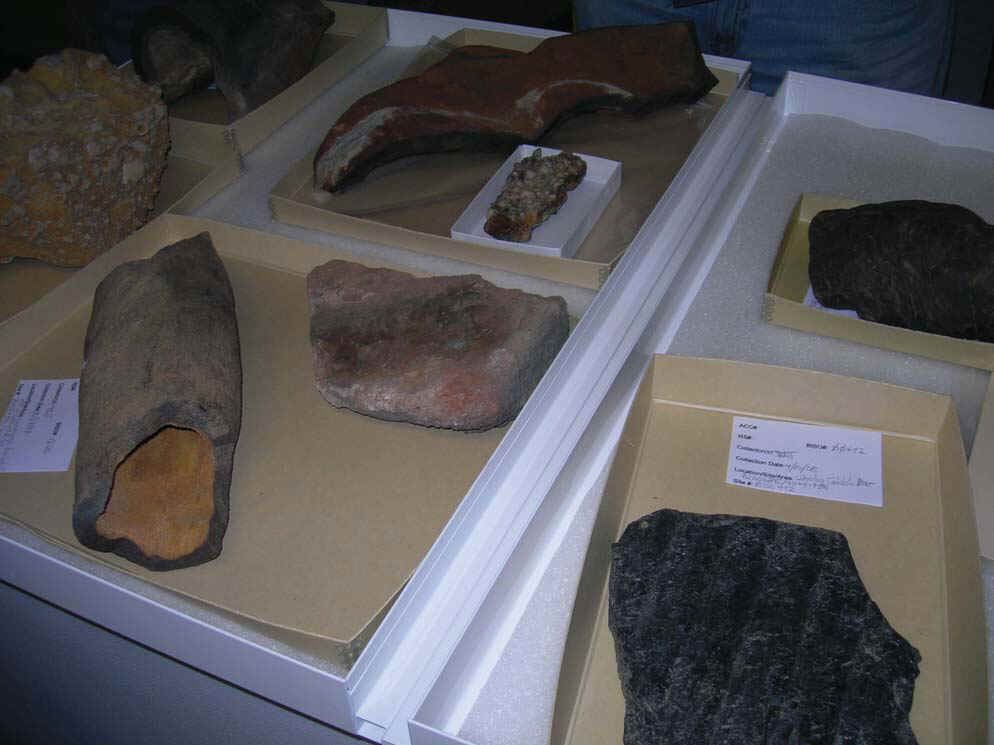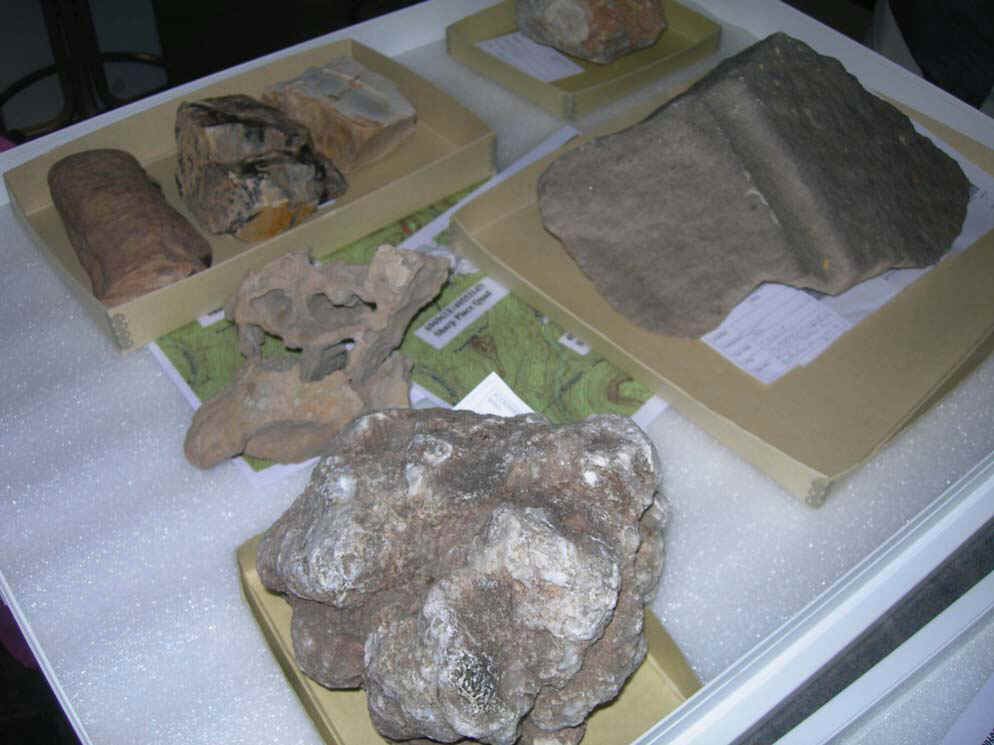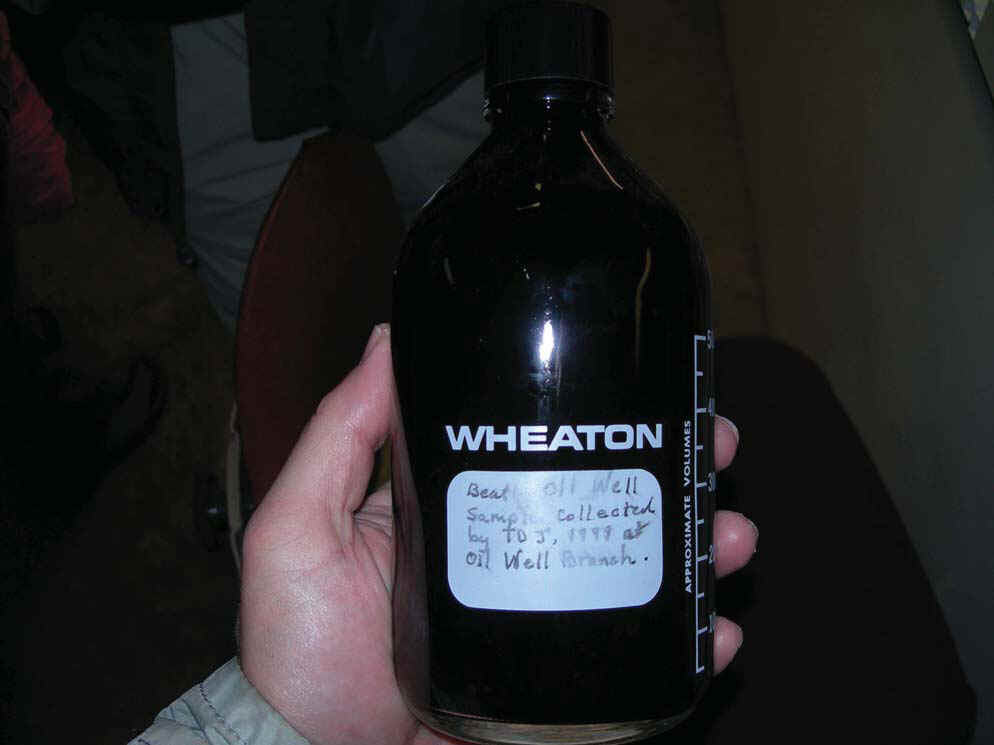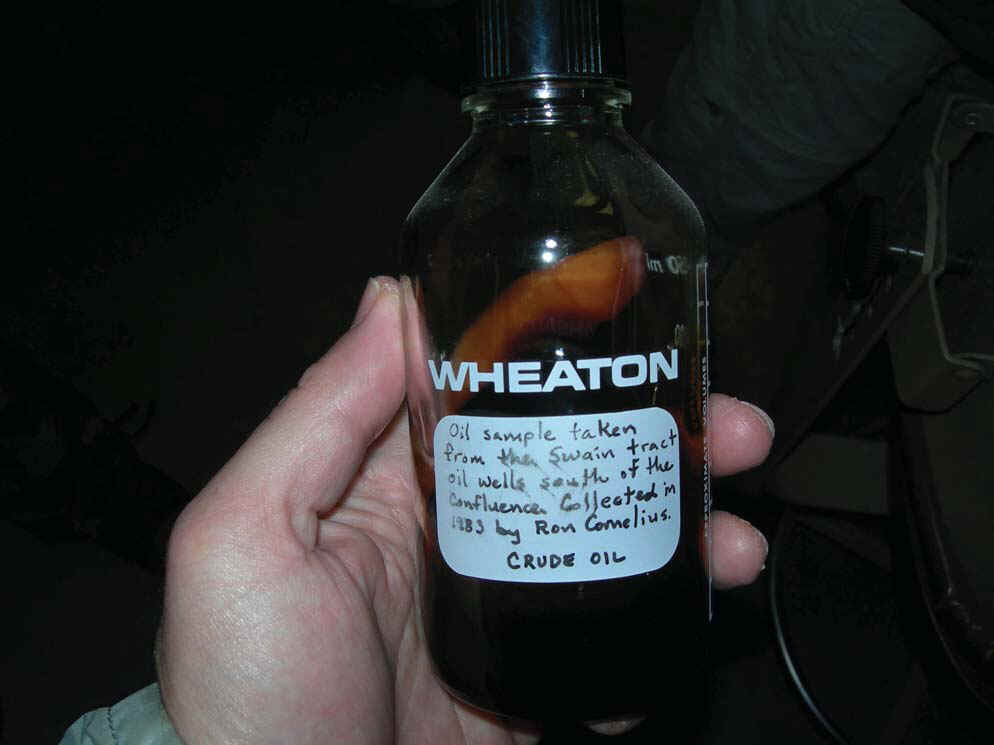 ---
The group then traveled to the Bandy Creek Gorge, Bandy Creek Overlook, road cut of a Mississippian and Pennsylvanian contact, bridge showing oil seepage into the Cumberland River, Former Blue Heron Coal Mine, and Split Bow Arch Overlook. Stops included bedrock formation contacts, coal mine reclamation results, and infrequently visited arches and over-hangs resulting from weathering and erosion.
Photos below by Tom Zondlo, unless otherwise noted.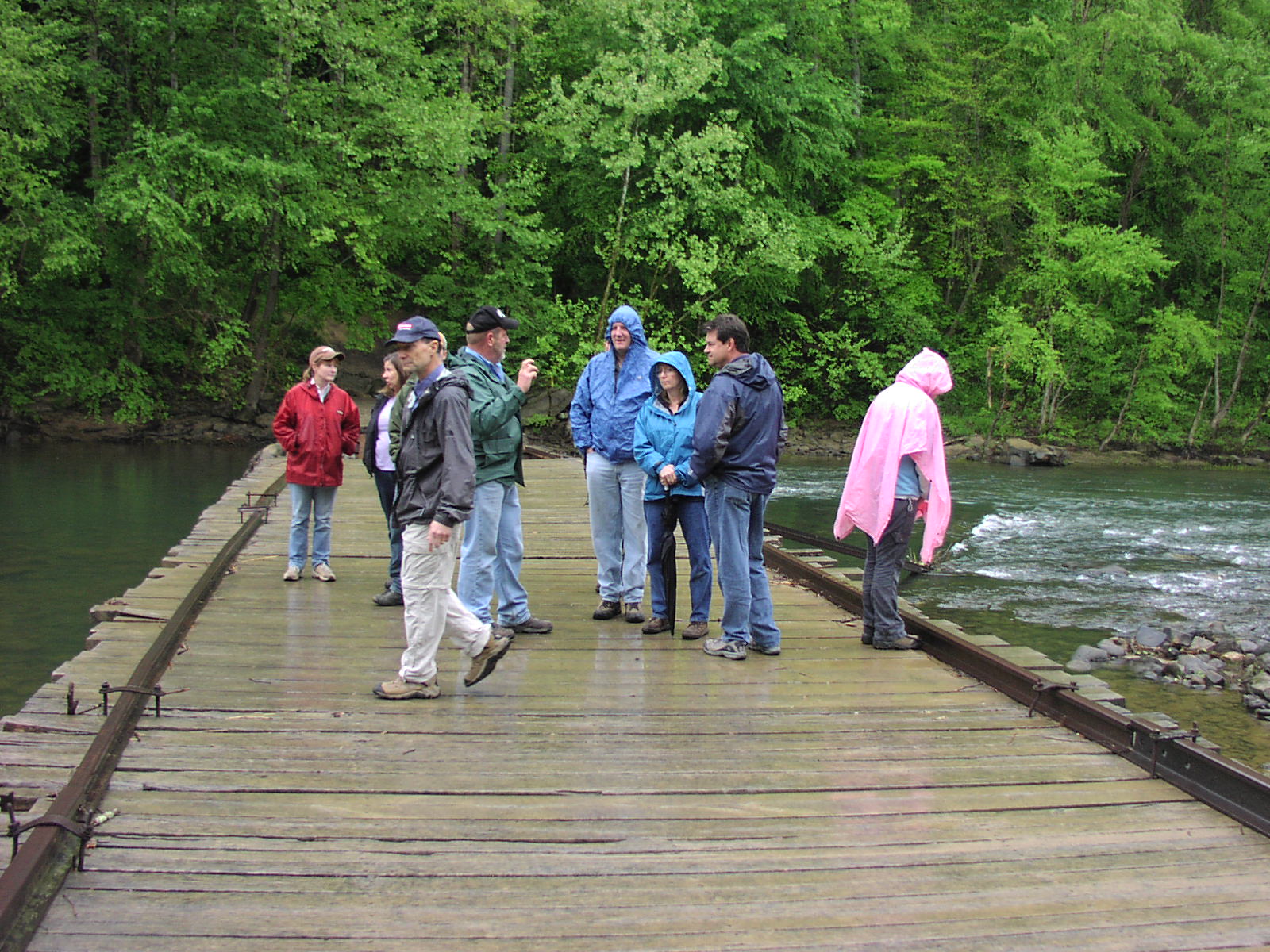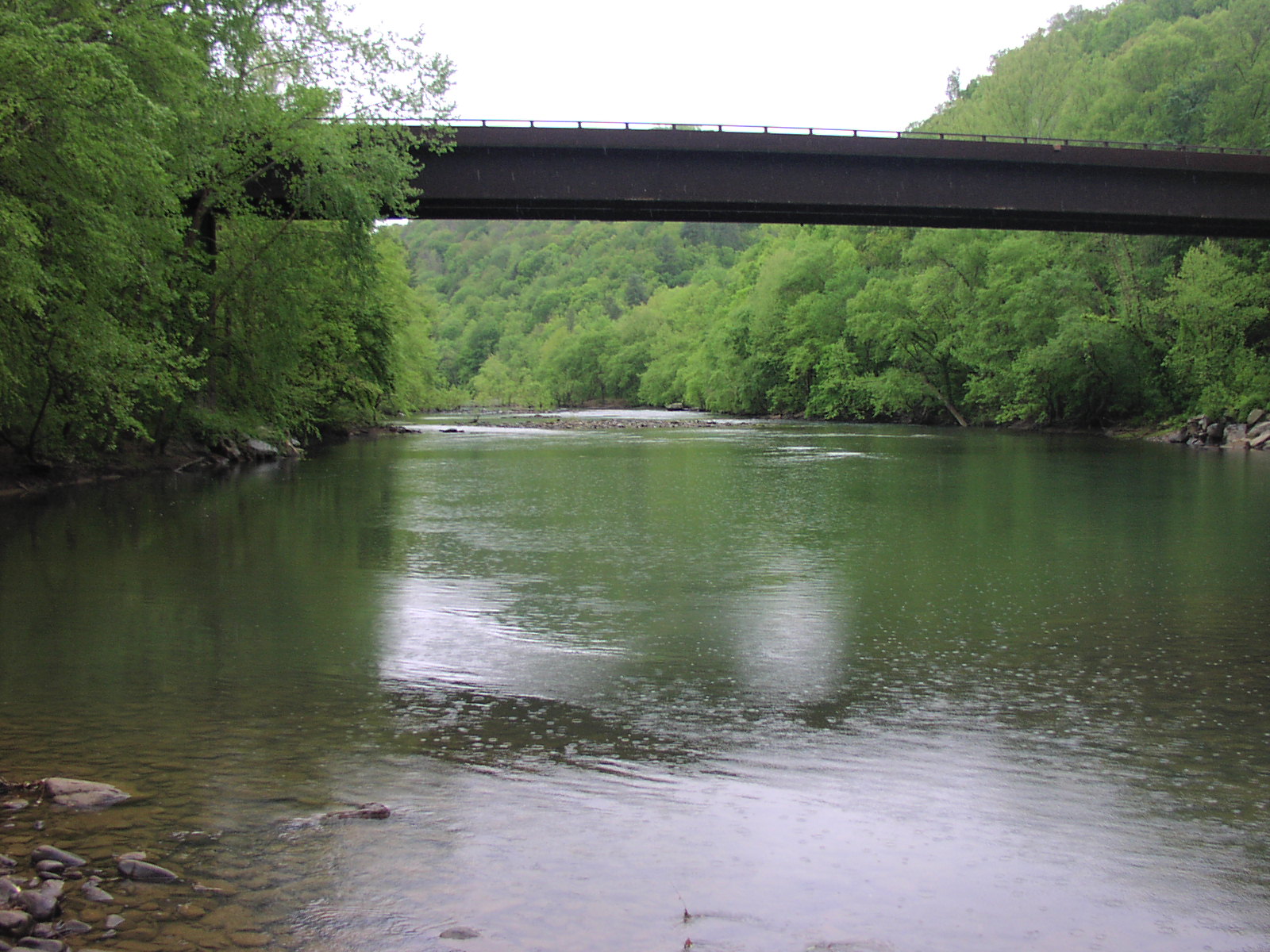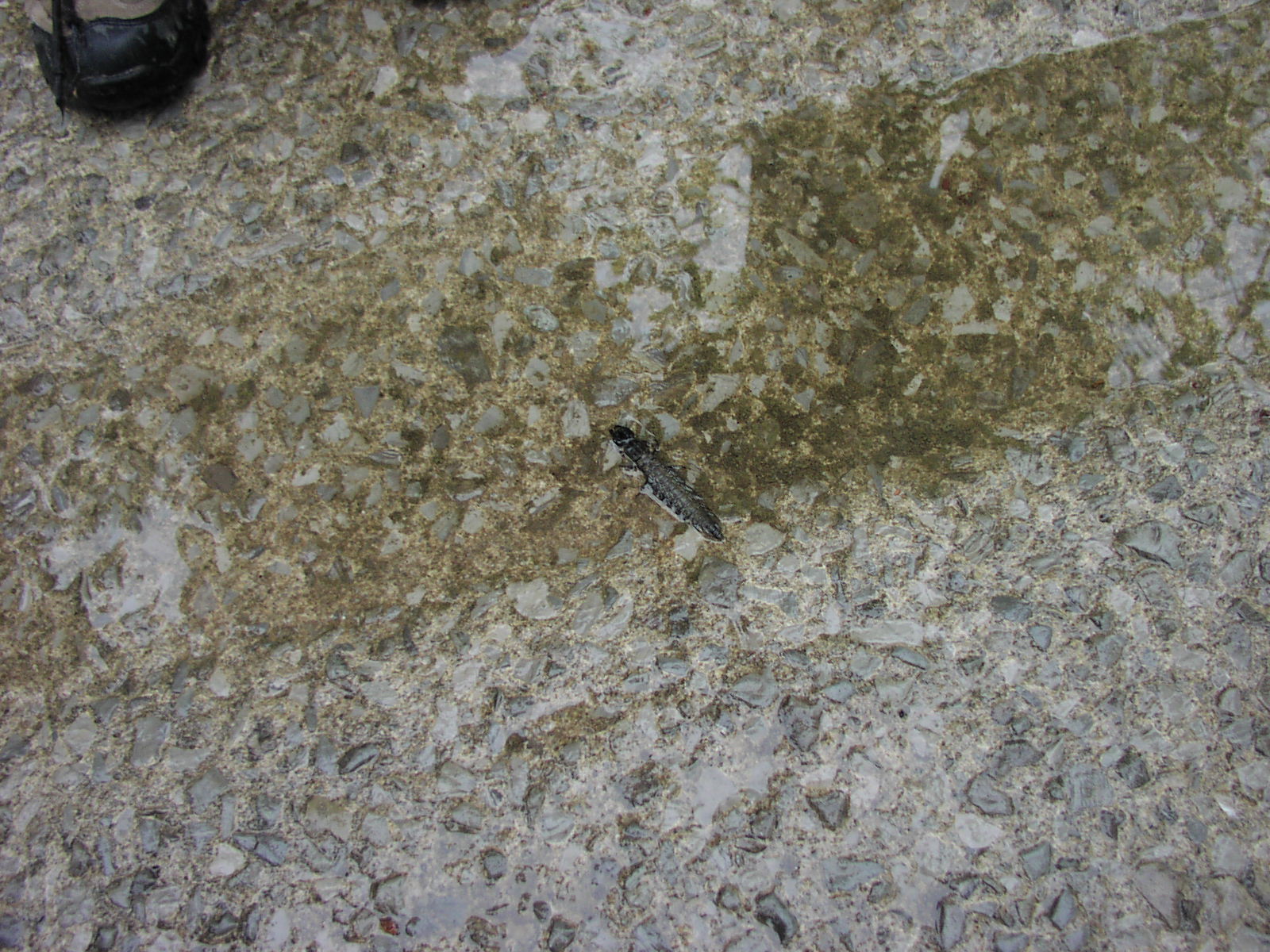 Helgramite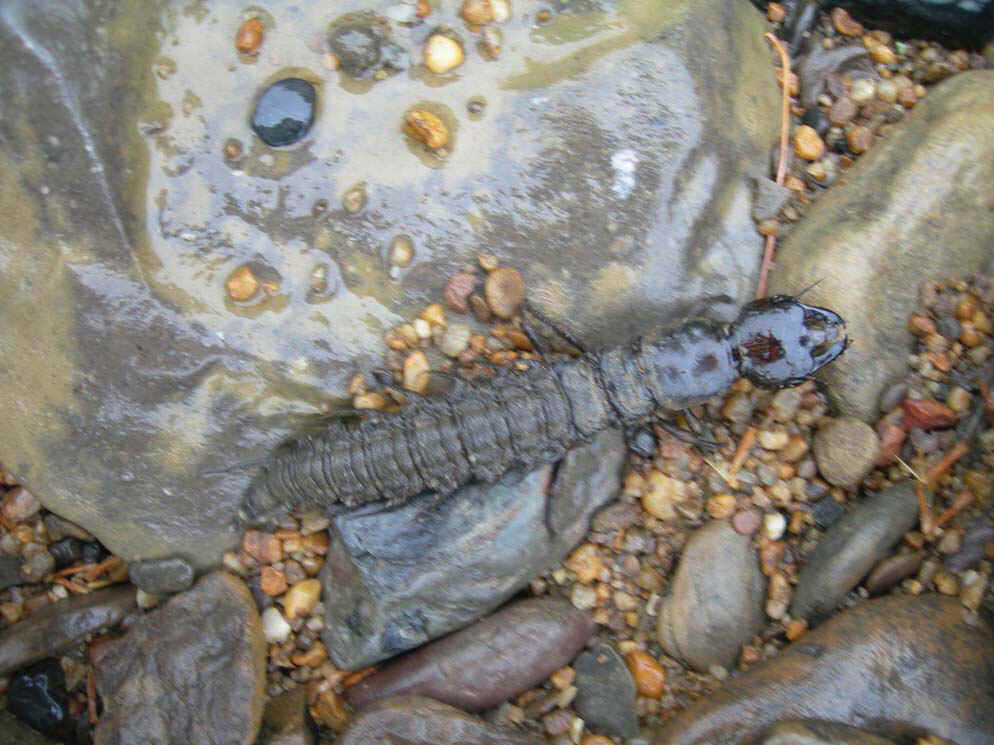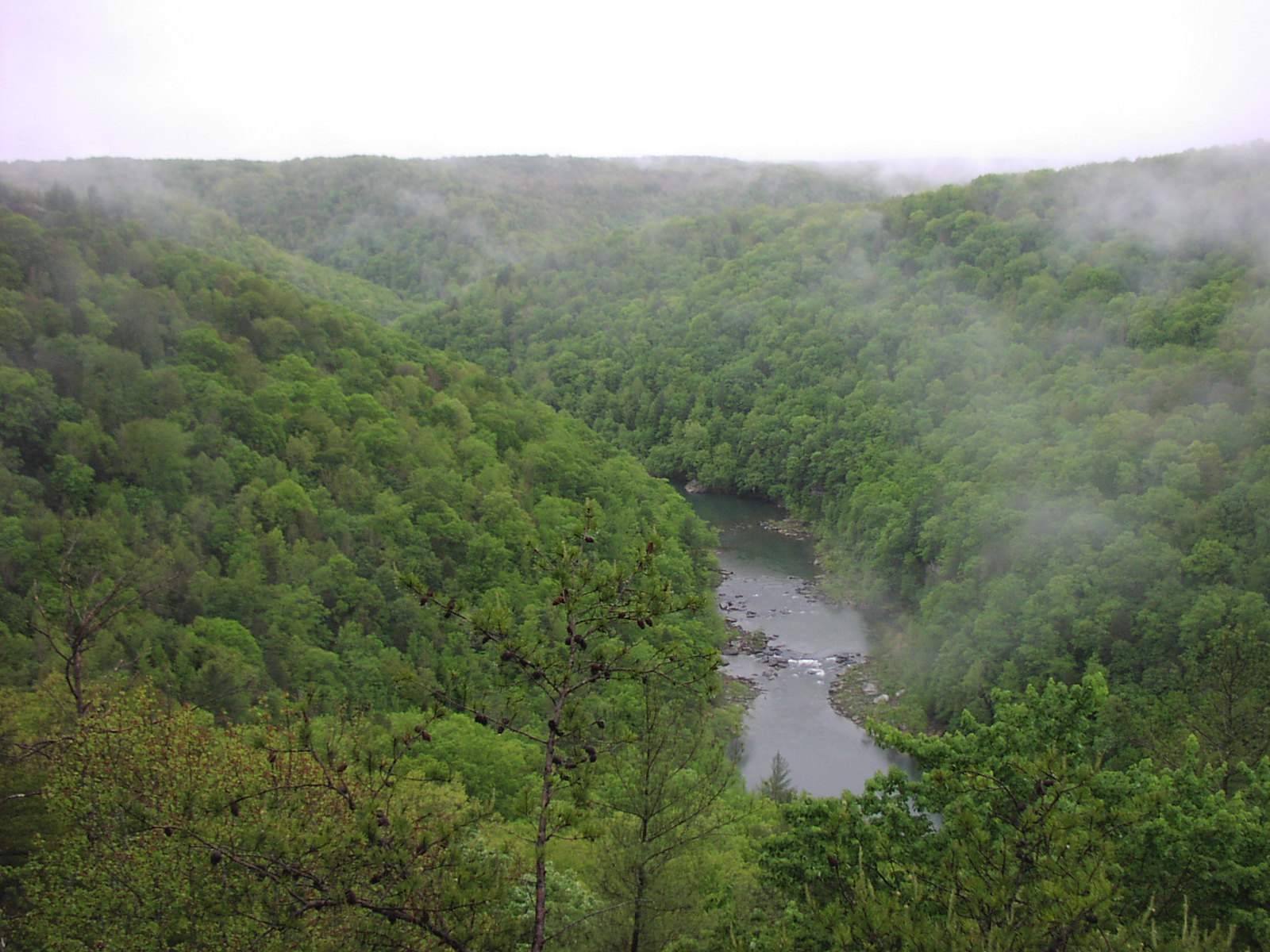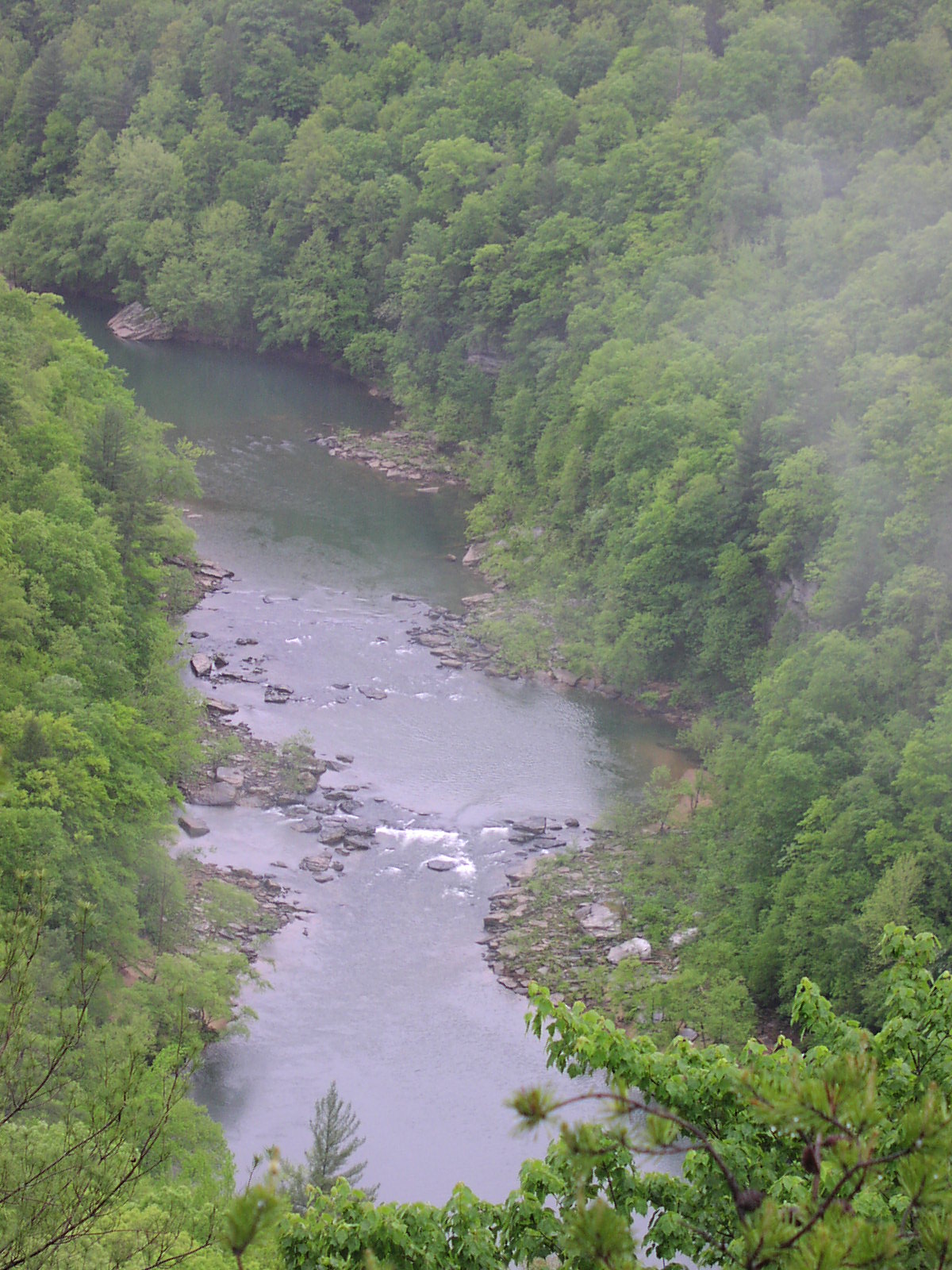 Photo by Bob Gelinas


Photo by Bob Gelinas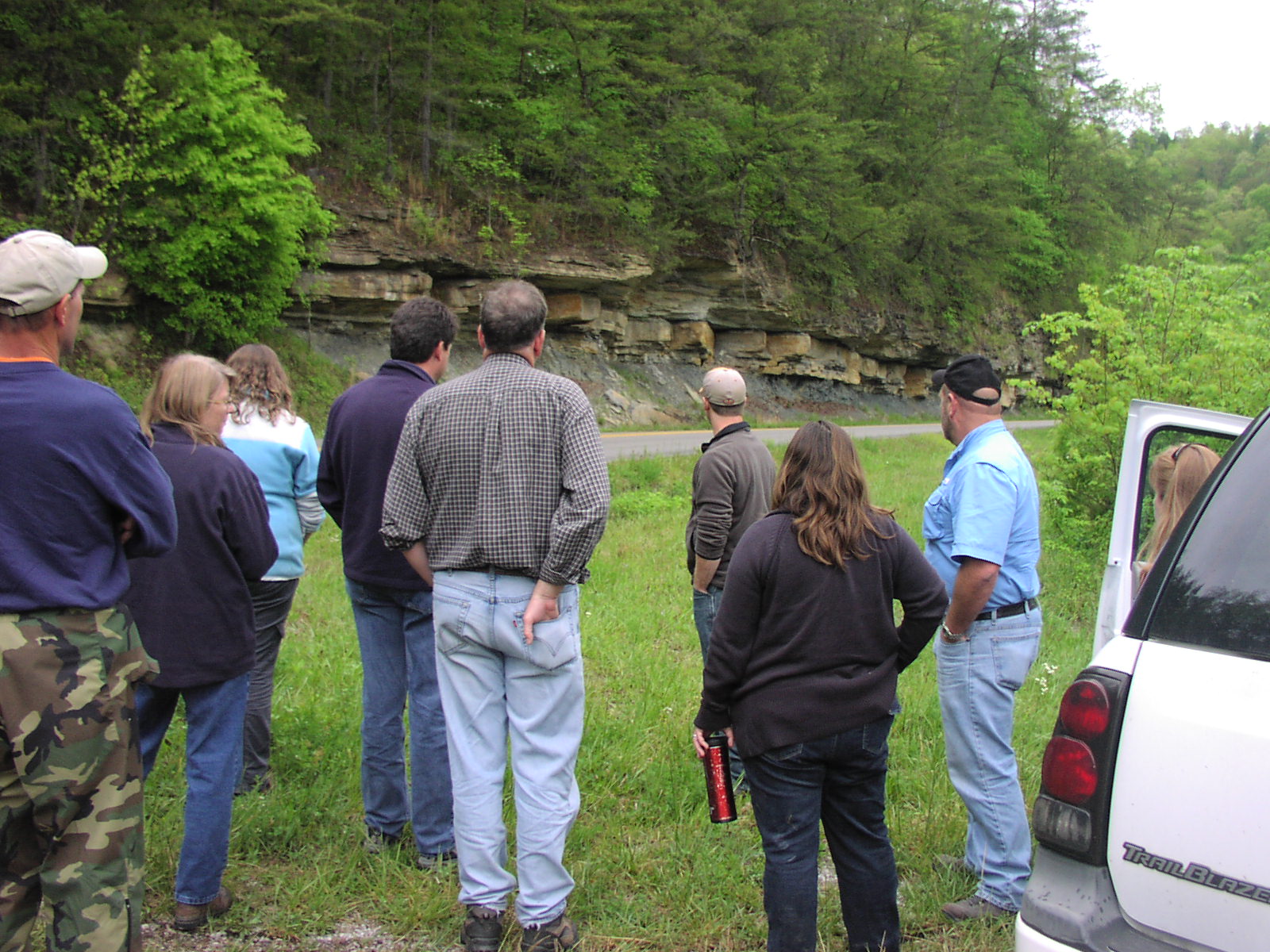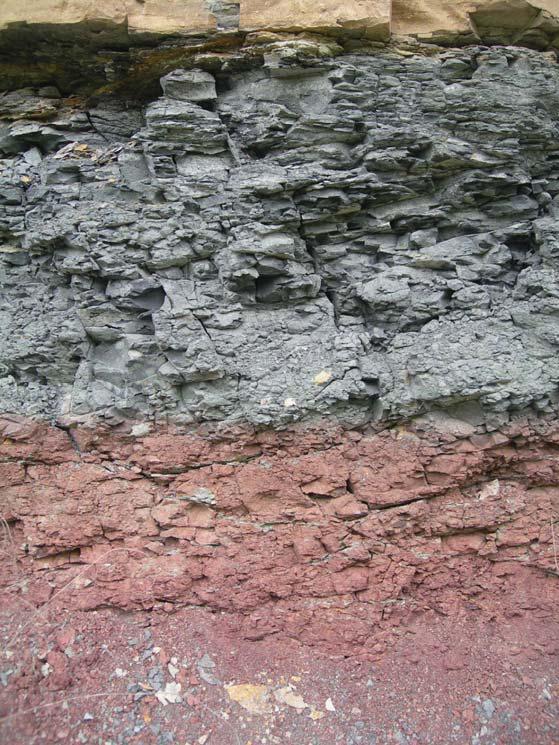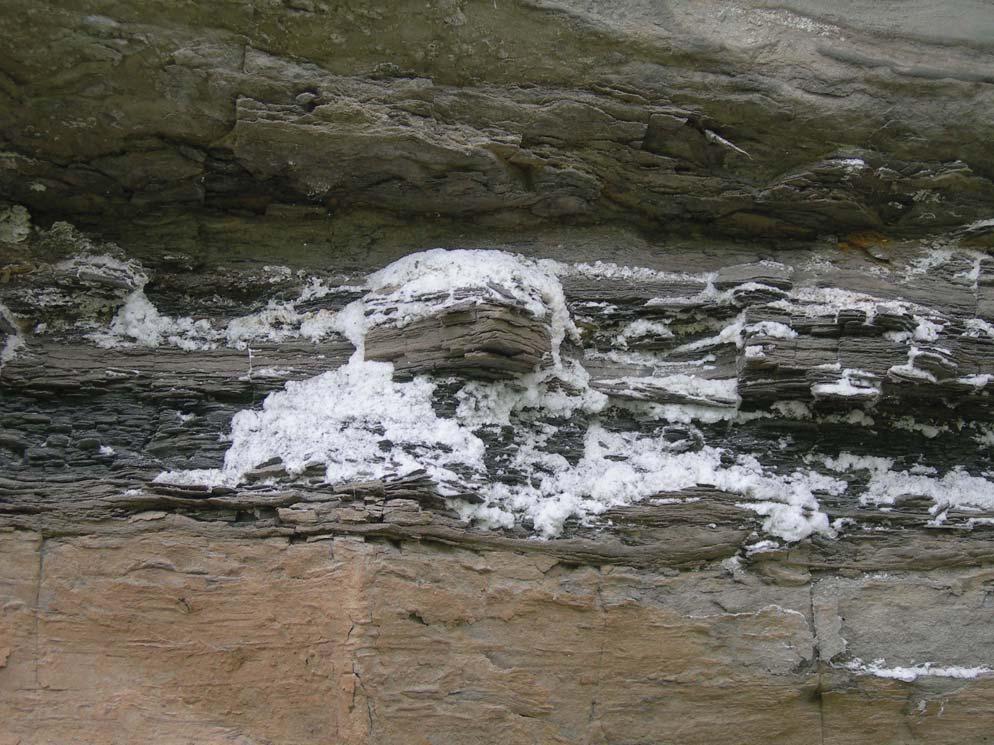 Maroon coloring is from iron leaching. Niter (potasssium nitrate or saltpeter) is the white, crystalline substance. Photos by Bob Gelinas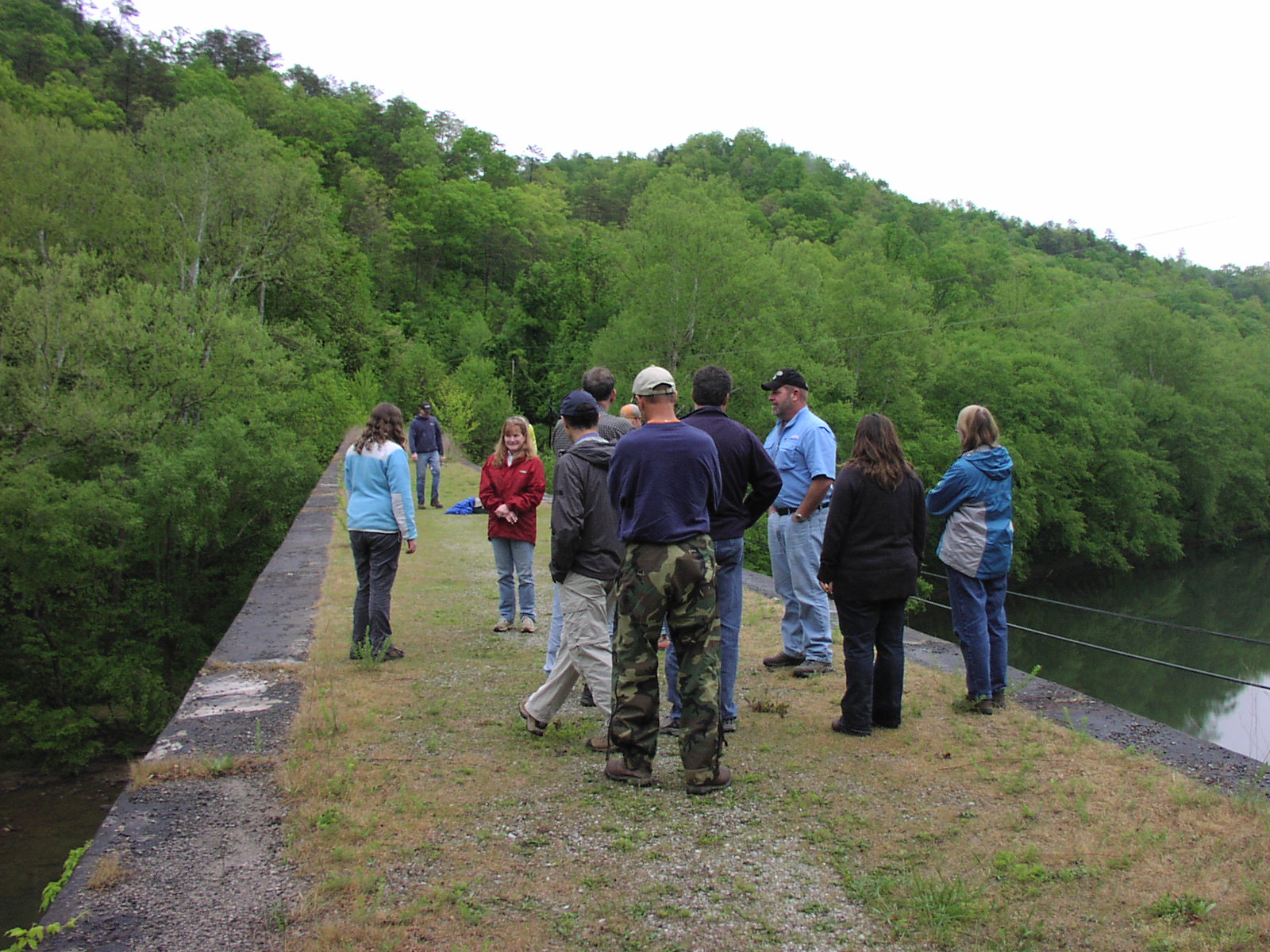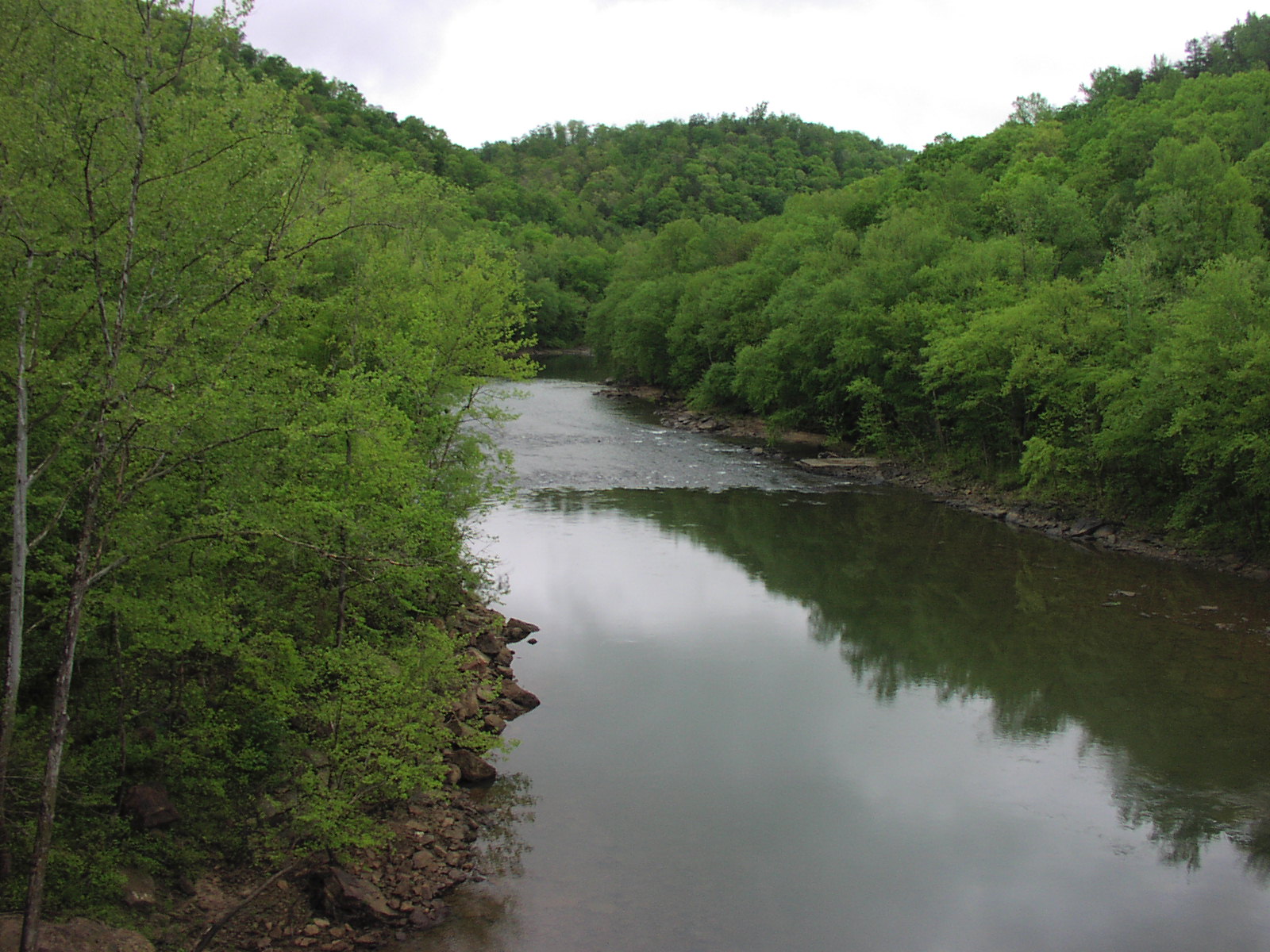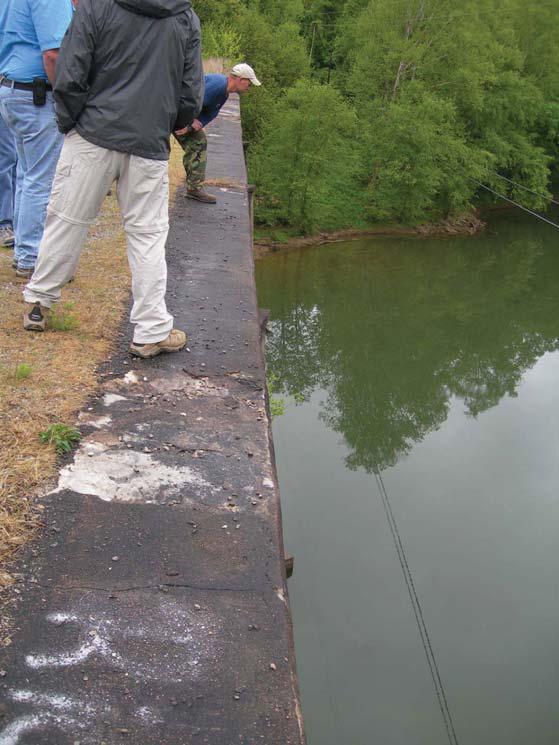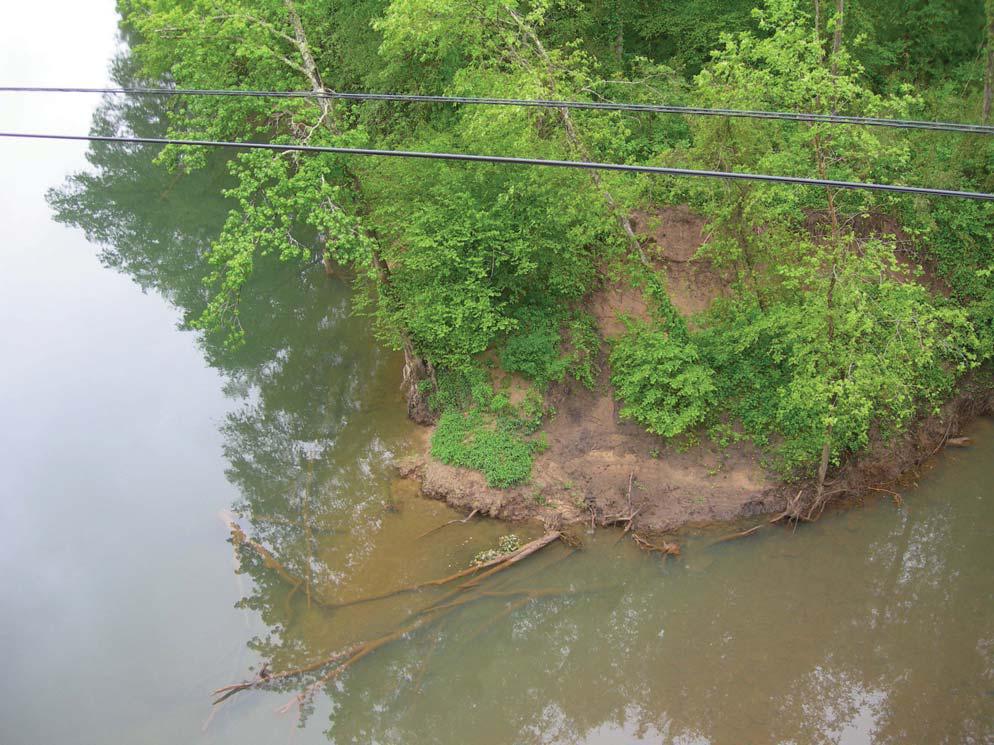 Two photos on right by Bob Gelinas (photo far right shows rainbow sheen of petroleum leaking from oil well)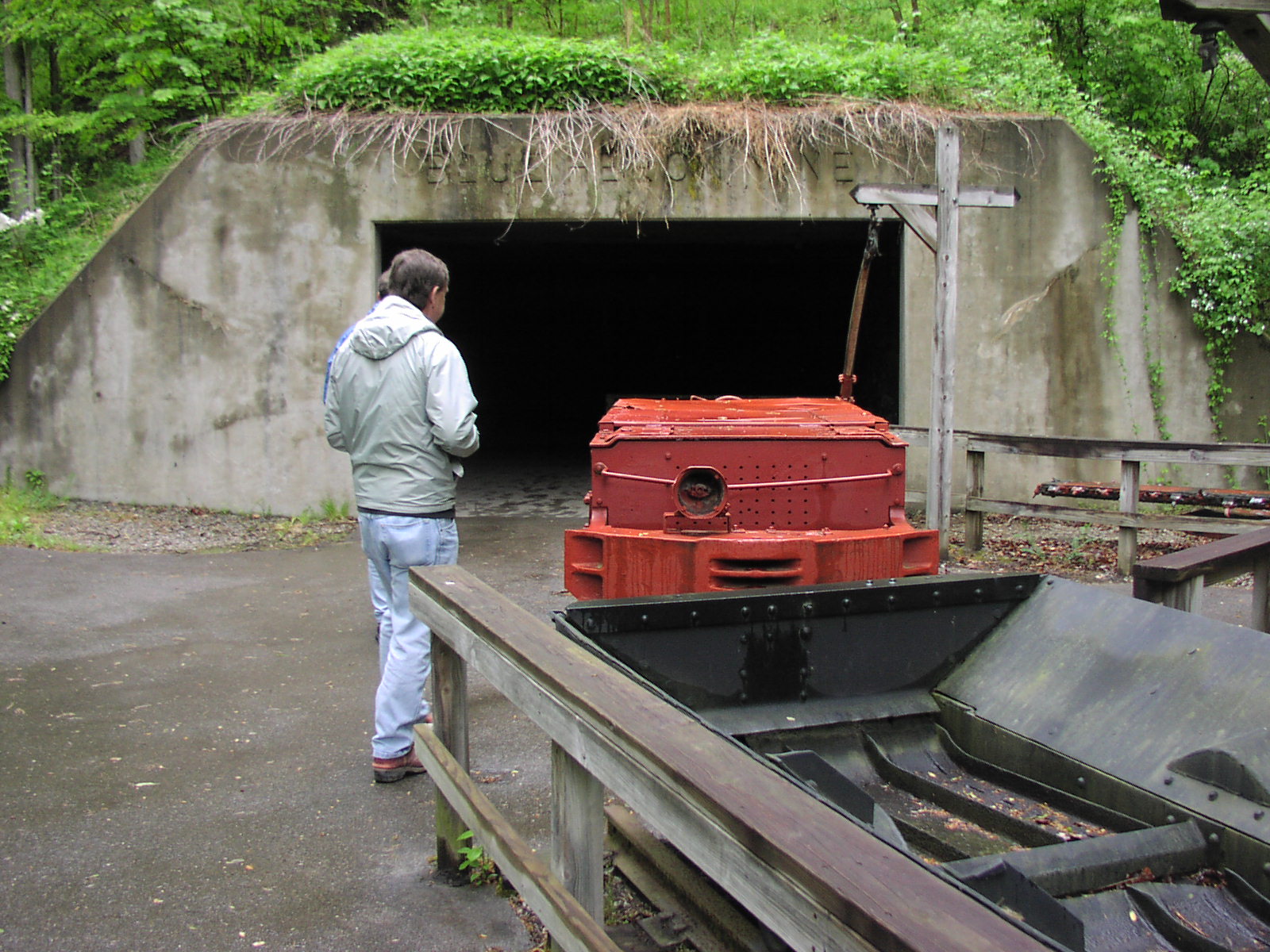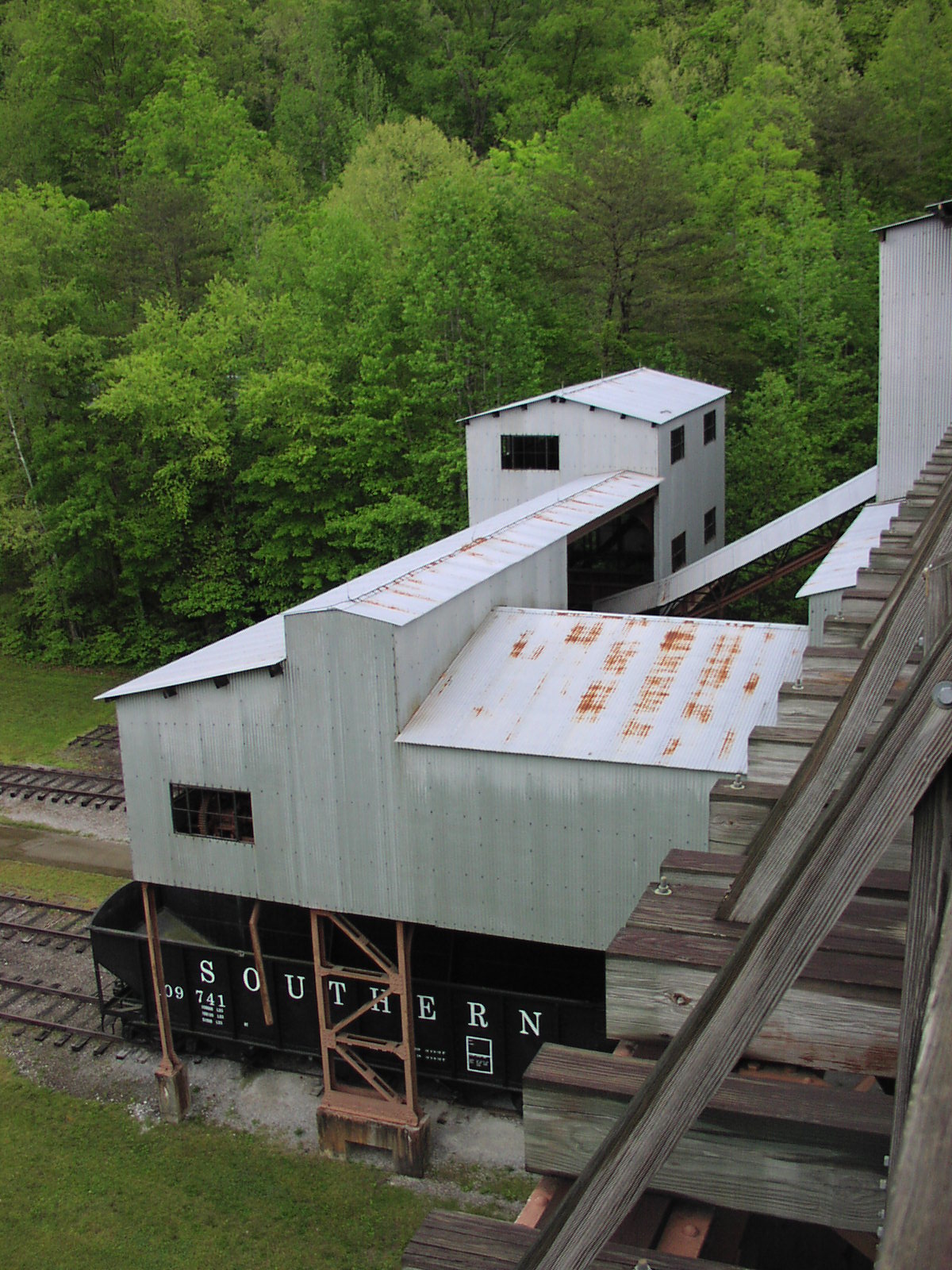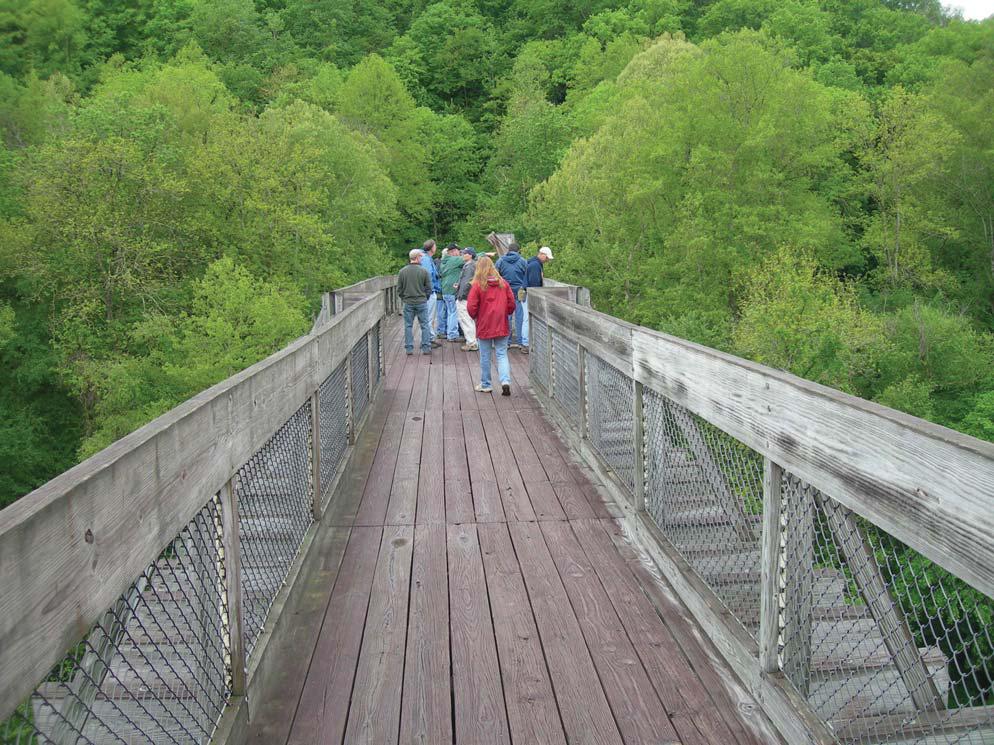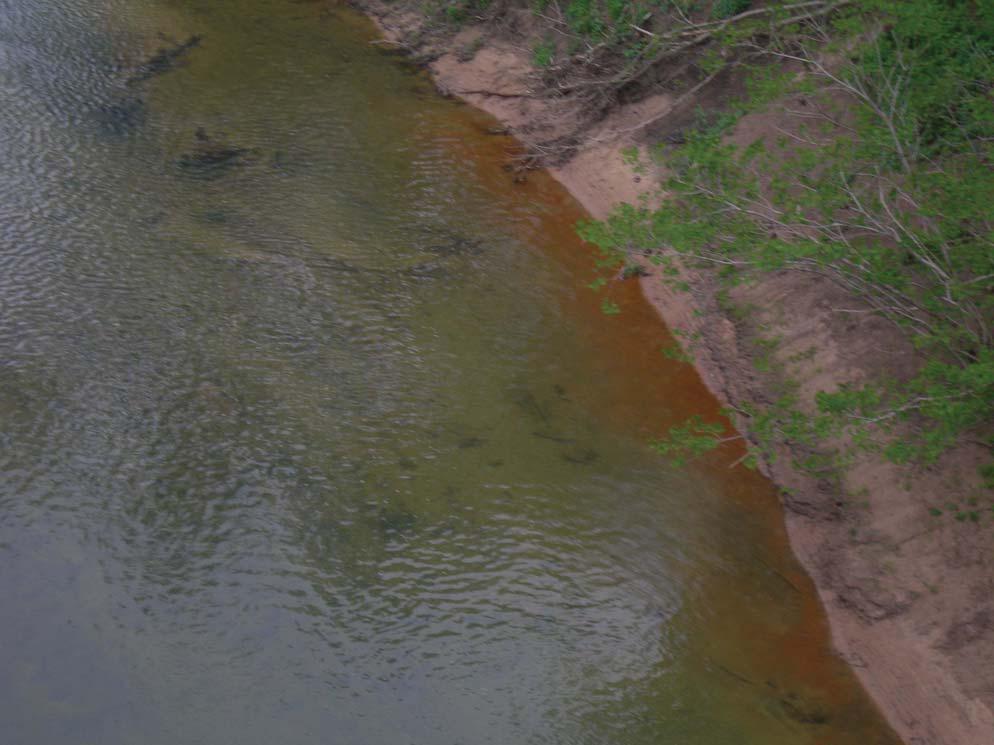 Two photos on right by Bob Gelinas (photo far right shows rust colored Acid Mine Drainage)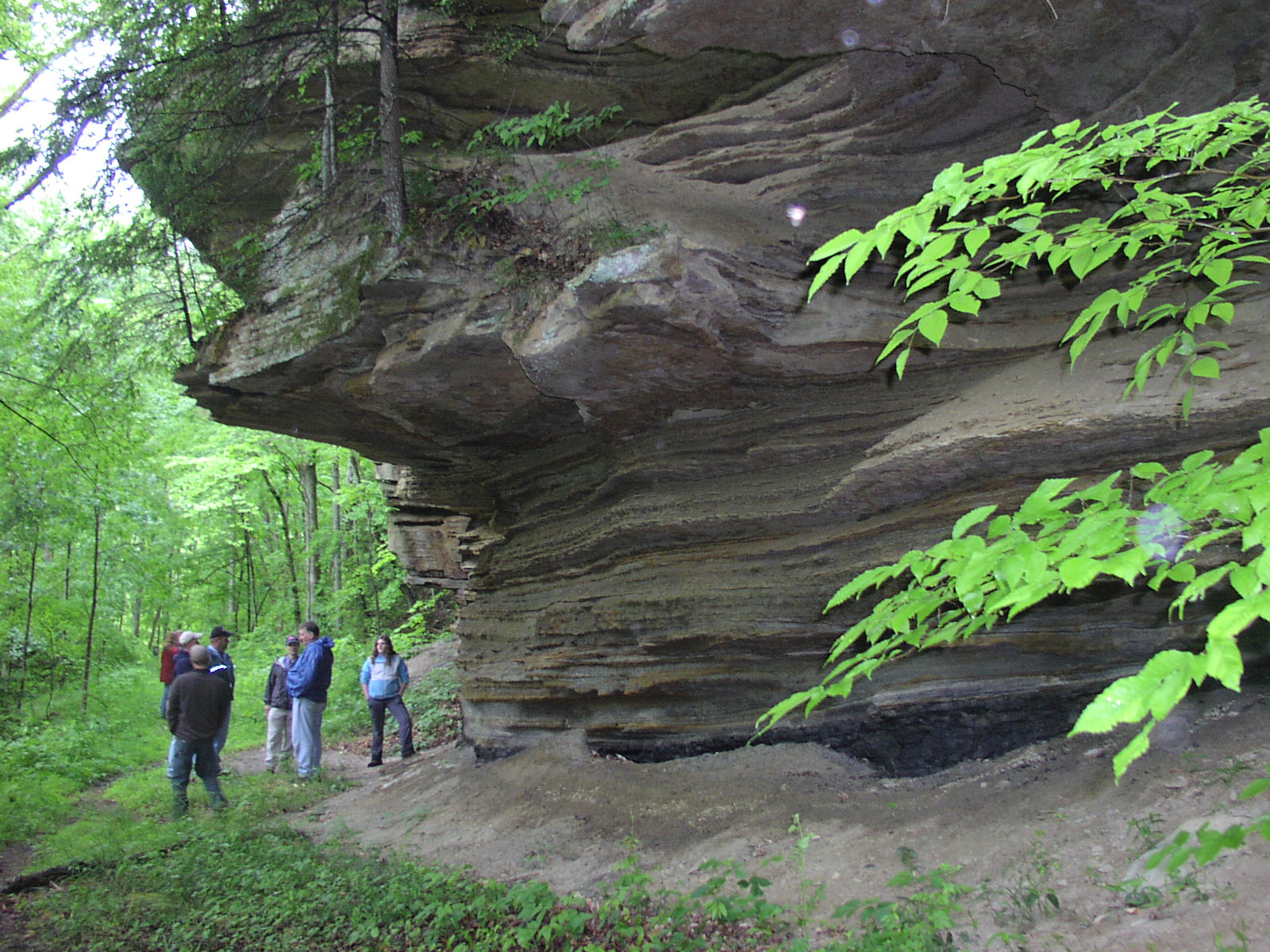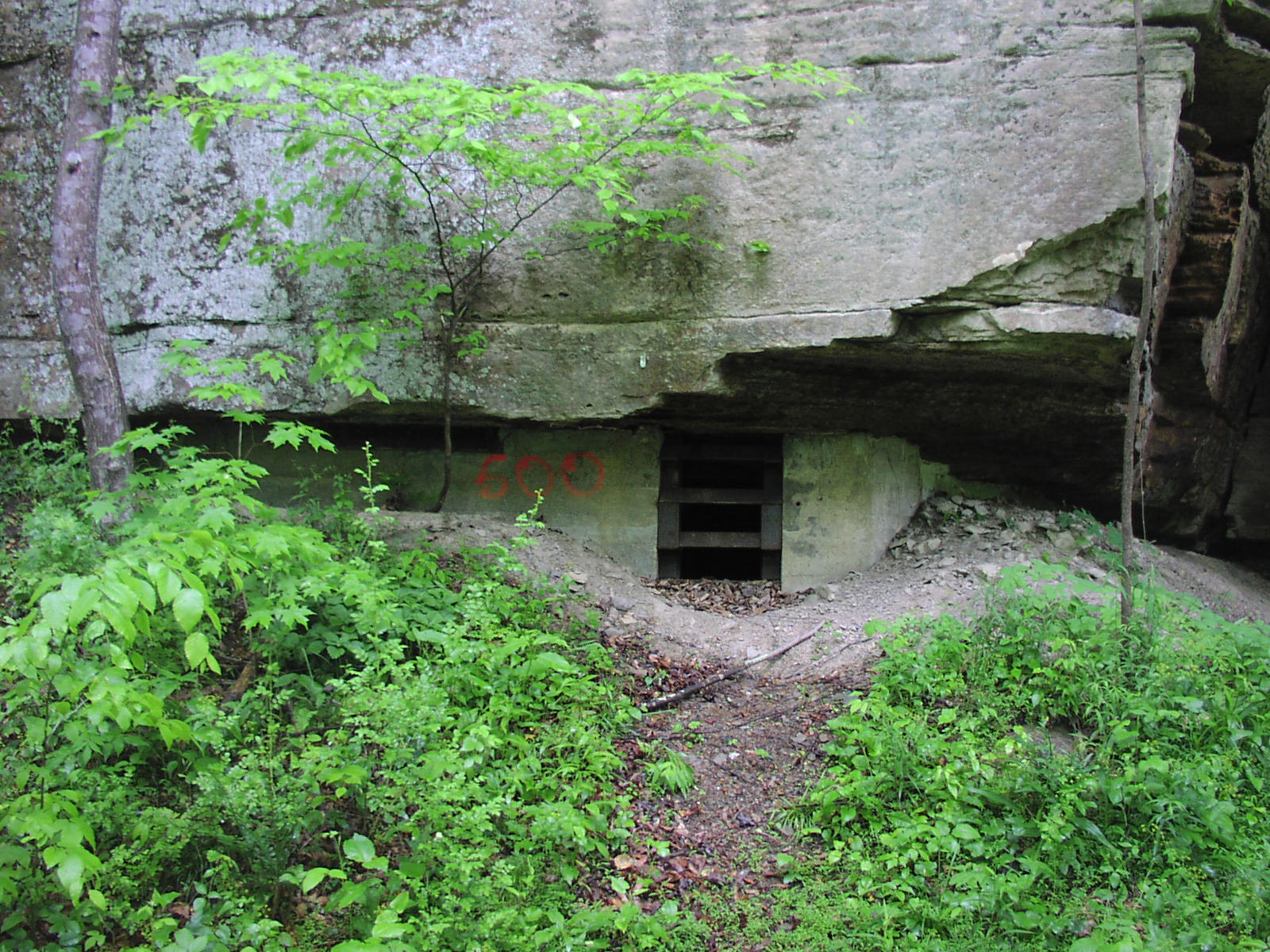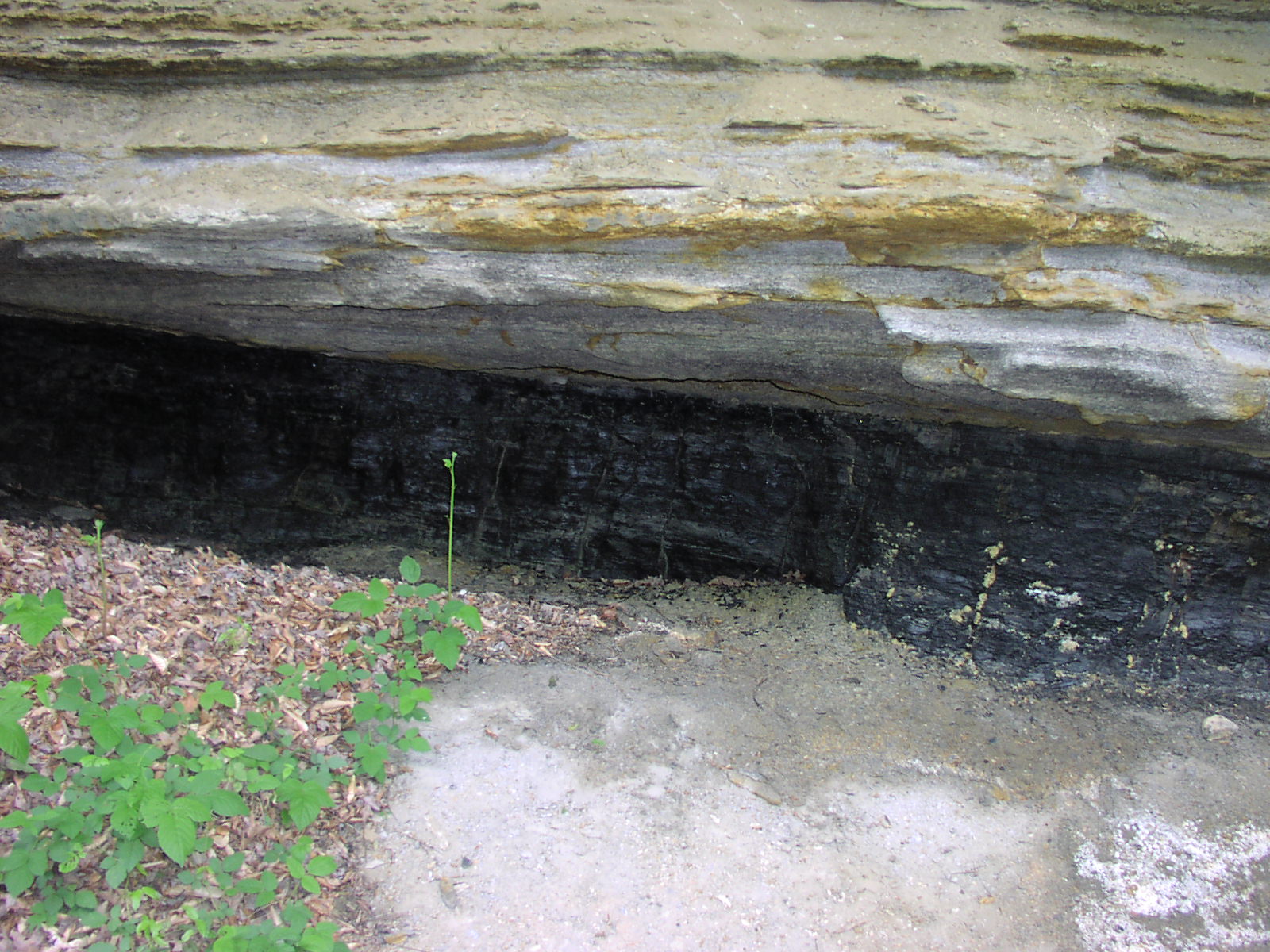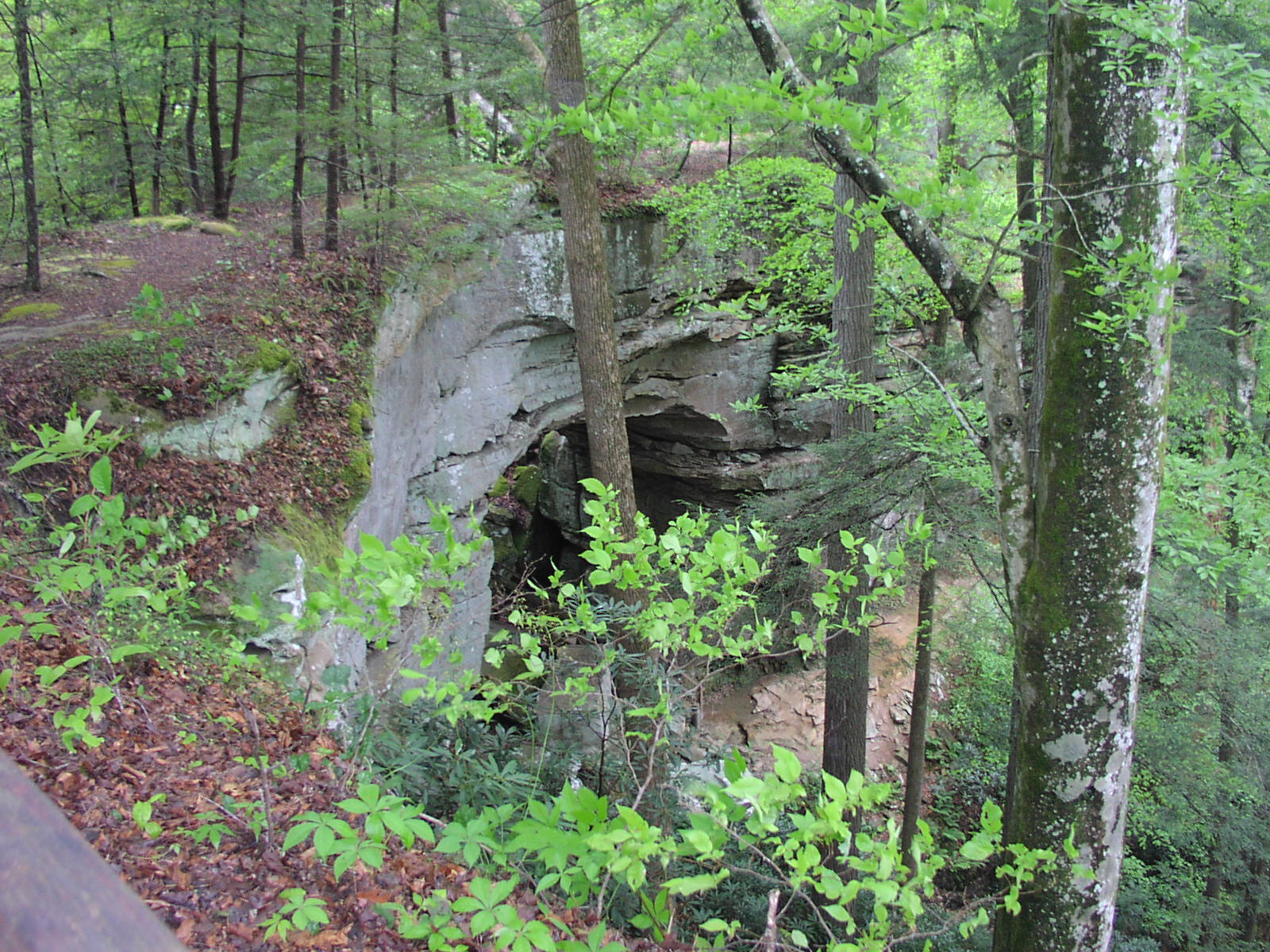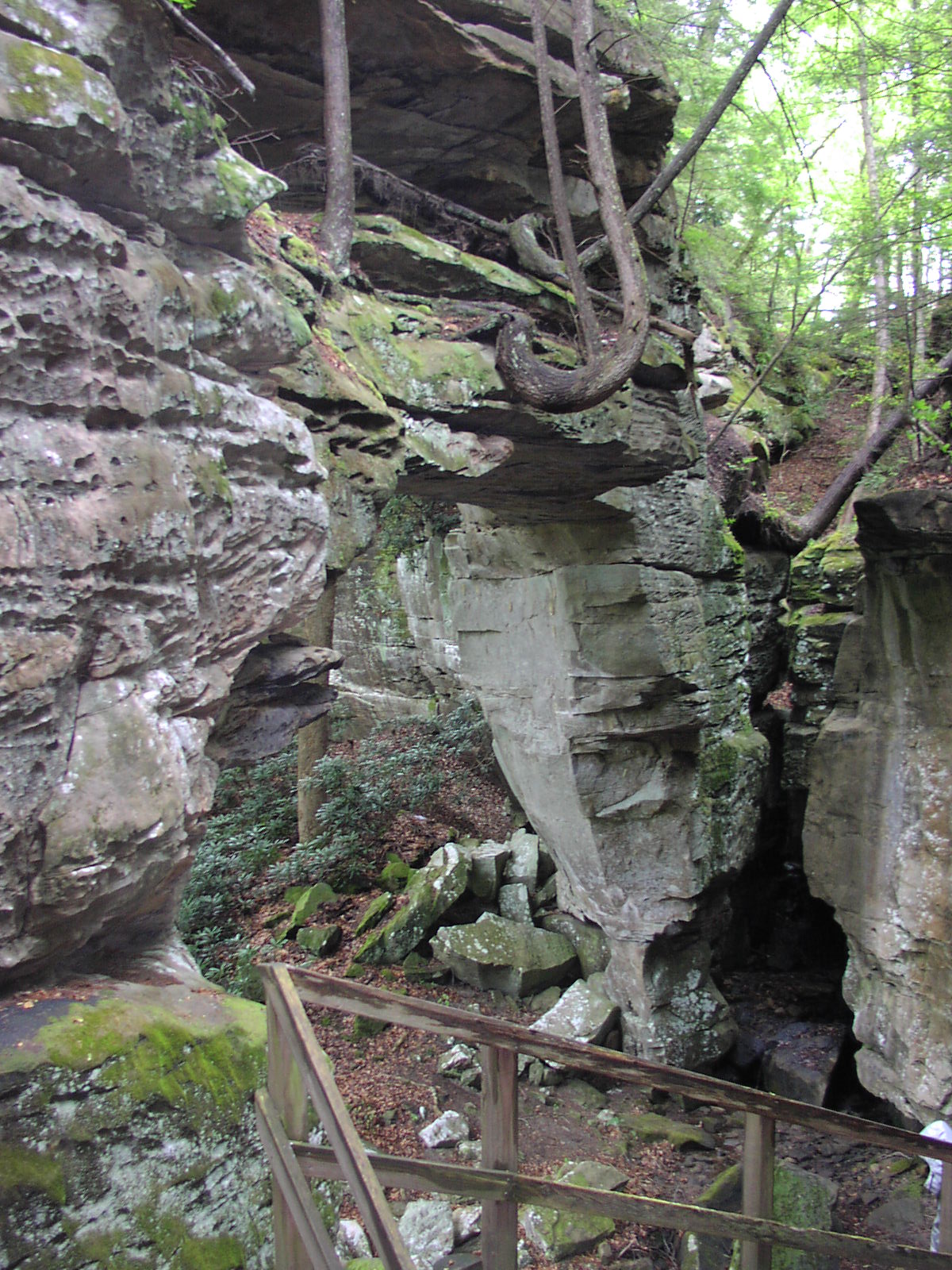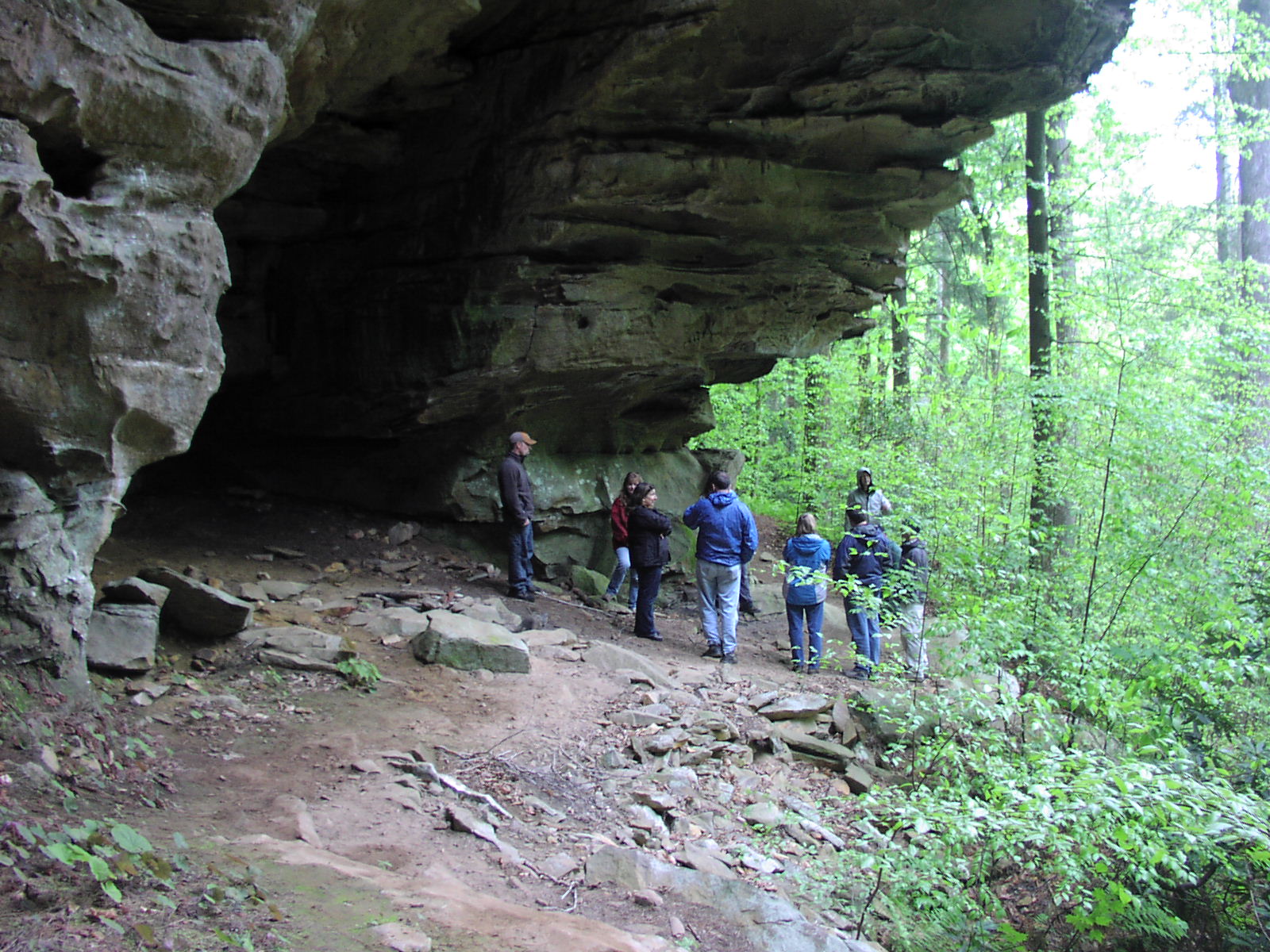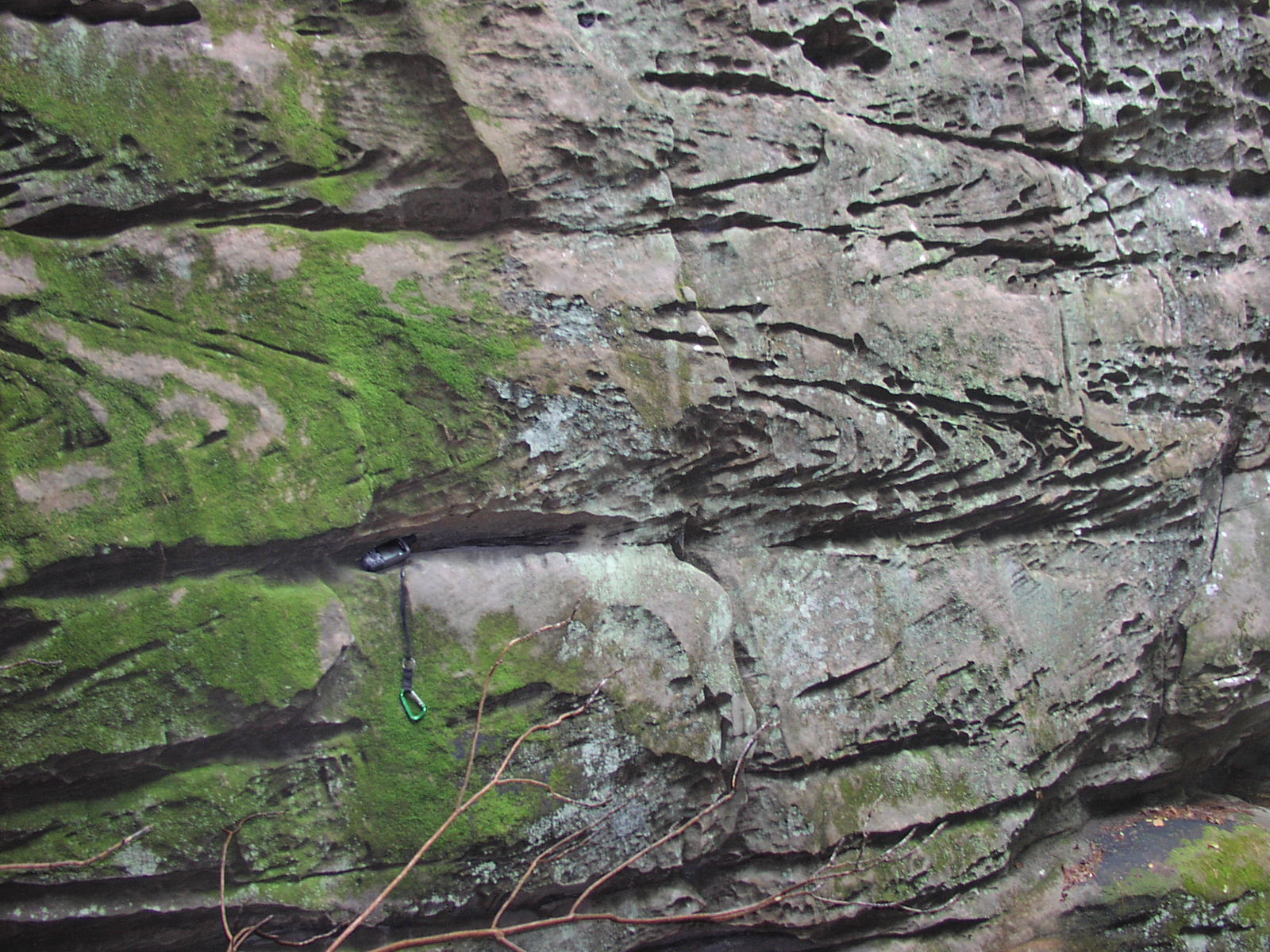 Photo far right shows sequences of non-typical cross-bedding .
---
ETGS extends special thanks to Todd Knoedlar, Chad Harold, and Tom Des Jean, all of the NPS, who graciously contributed time and knowledge of the oil and natural gas well and coal mine abandoning processes being performed at the Big South Fork National Park.
---
| | | |
| --- | --- | --- |
| | | Page updated May 19, 2018 |