EAST TENNESSEE GEOLOGICAL SOCIETY
October 2018 Meeting -
Cancelled & Moved!
---
Update 10/4/18 (Thu):
Per email last night the ETGS presentation on the Oak Ridge Regional Groundwater Flow Model on Monday the 8th at Pellissippi is cancelled due to power system maintenance.
An alternative venue has been arranged and we will meet at the Golden Oak Grill Buffet at 6:00 pm Monday night (address and map below) to discuss the field trip that Dr. Robert Hatcher will lead to Celina. If you are interested in participating in this field trip on Saturday, Oct 13th please RSVP to East Tennessee Geological Society <etgs@live.com>, or let us know at the Monday meeting so that we can get a head count and make appropriate arrangements for transportation.
Apologies for this unexpected and short notice change!
Webmaster
East Tennessee Geological Society
www.etgs.us

Golden Oak Grill Buffet
401 S. Tulane Ave
Oak Ridge, TN 37830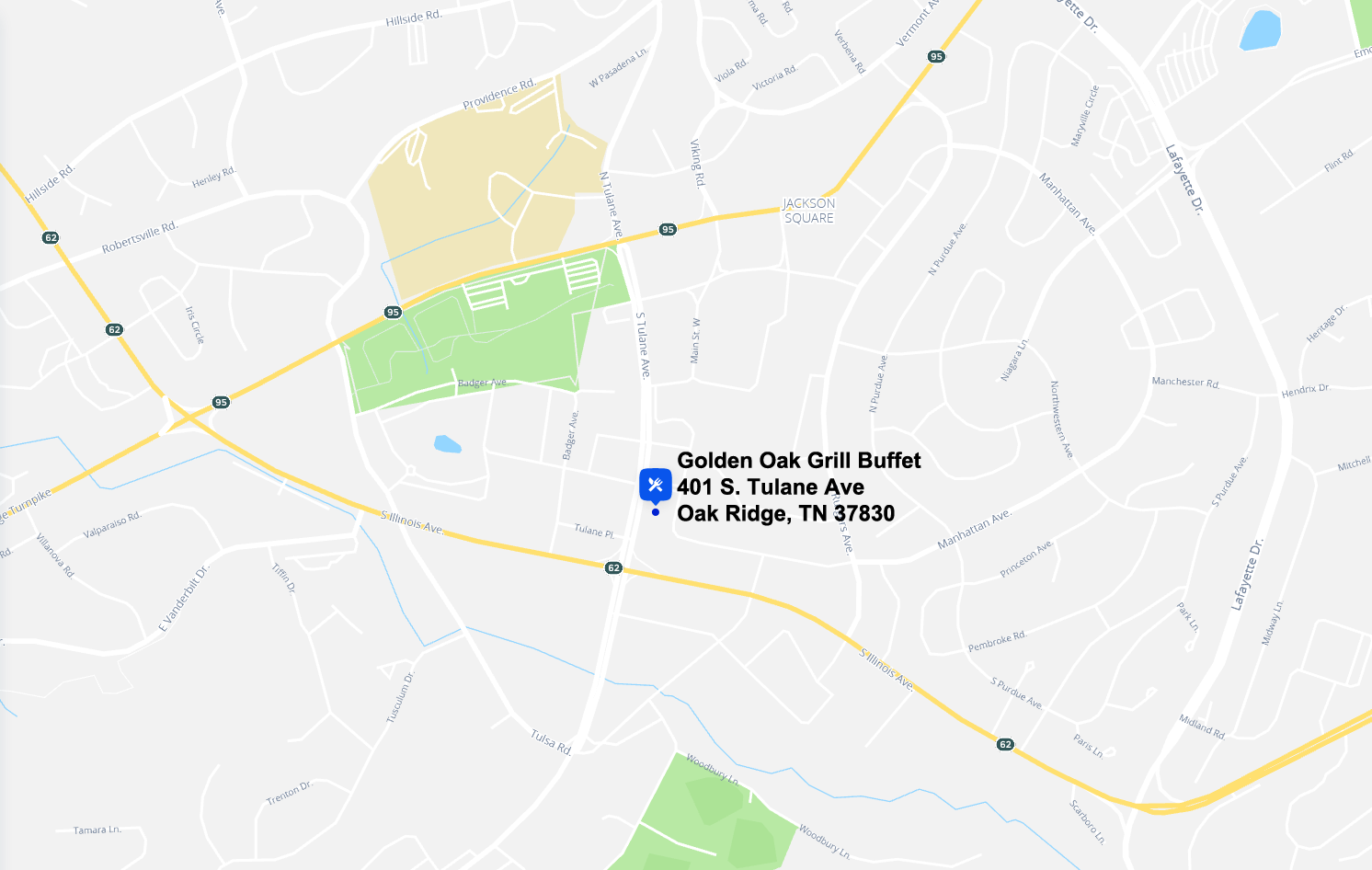 ---
Update 10/3/18 (Wed):
ETGS just received notice that Pellissippi has planned an electrical outage Monday night associated with replacement of a high voltage breaker in the physical plant, as well as pulling the main switchgear for the campus power as part of a capital maintenance project. Arrangements are in progress to try and shift the meeting to the Golden Oak Grill Buffet, 401 S. Tulane Avenue, Oak Ridge, to discuss the upcoming October 13th Field Trip to Celina that Dr. Robert Hatcher will lead. An email will be sent to the membership shortly with additional details.
---
Monday, October 8, 2018
6:00 - 7:30 pm
Pellissippi State Technical Community College
10915 Hardin Valley Road, Knoxville
J.L Goins Administration Building
Faculty/Staff Dining Room

OCTOBER PRESENTATION

Regional Groundwater Flow Model for the U.S. Department of Energy Oak Ridge Reservation using MODFLOW-USG
Presented By
Dr. Alauddin Khan

Abstract
A regional scale groundwater flow model (GFM) has been developed for the U.S. Department of Energy (DOE) Oak Ridge Reservation (ORR). Development of the model implements a key recommendation of the ORR Groundwater Strategy. The model will be used as the single calibrated flow model for the ORR and as the framework for future, smaller scale, modeling efforts to support cleanup actions and decisions under the Comprehensive Environmental Response, Compensation, and Liability Act of 1980 (CERCLA).

The Oak Ridge site is located in a geologically complex region and encompasses three large government facilities, including the Y-12 National Security Complex (Y-12), Oak Ridge National Laboratory (ORNL), and the East Tennessee Technology Park (ETTP). An interagency approach for addressing legacy groundwater contamination from past operations at these facilities has been developed, resulting in an ORR Groundwater Strategy that was agreed to by DOE, the U.S. Environmental Protection Agency (EPA), and Tennessee Department of Environment and Conservation (TDEC). The ORR Groundwater Strategy provides a comprehensive approach to addressing and prioritizing groundwater issues across the DOE reservation. One component of the strategy is to "develop and maintain an ORR-wide regional groundwater flow model to ensure a single, regional, calibrated model to support groundwater characterization, decision-making, and remediation."

As part of the cleanup plans for the Oak Ridge site under CERCLA and the Federal Facility Agreement (FFA), there are six final watershed-scale groundwater Records of Decision (RODs) currently planned. In preparation for future projects, the regional GFM has been constructed to serve as the single, calibrated regional flow model to be used as the hydrologic base for the groundwater plume-specific modeling developed for the RODs.

Biography
Dr. Khan has 27 years of environmental engineering experience in investigation, design, remedial action, remedial construction, and environmental remediation supporting multiple projects for federal and commercial clients. He has extensive experience in soils, sediments, and groundwater investigation and remediation projects, with expertise in groundwater and surface water modeling and project management. Dr. Khan has conducted contaminant fate and transport modeling in diverse hydrogeologic settings using a range of software packages for more than 50 CERCLA remedial investigations and feasibility studies, RCRA facility investigations, NEPA environmental impact statements, and leaking underground storage tanks. As an employee of Leidos, he currently leads all groundwater modeling task for DOE's Oak Ridge Reservation. He has MS and Ph.D. degrees in chemical engineering from the University of Oklahoma.

---
| | |
| --- | --- |
| | Page updated October 09, 2018 |